What's Happening at Trinity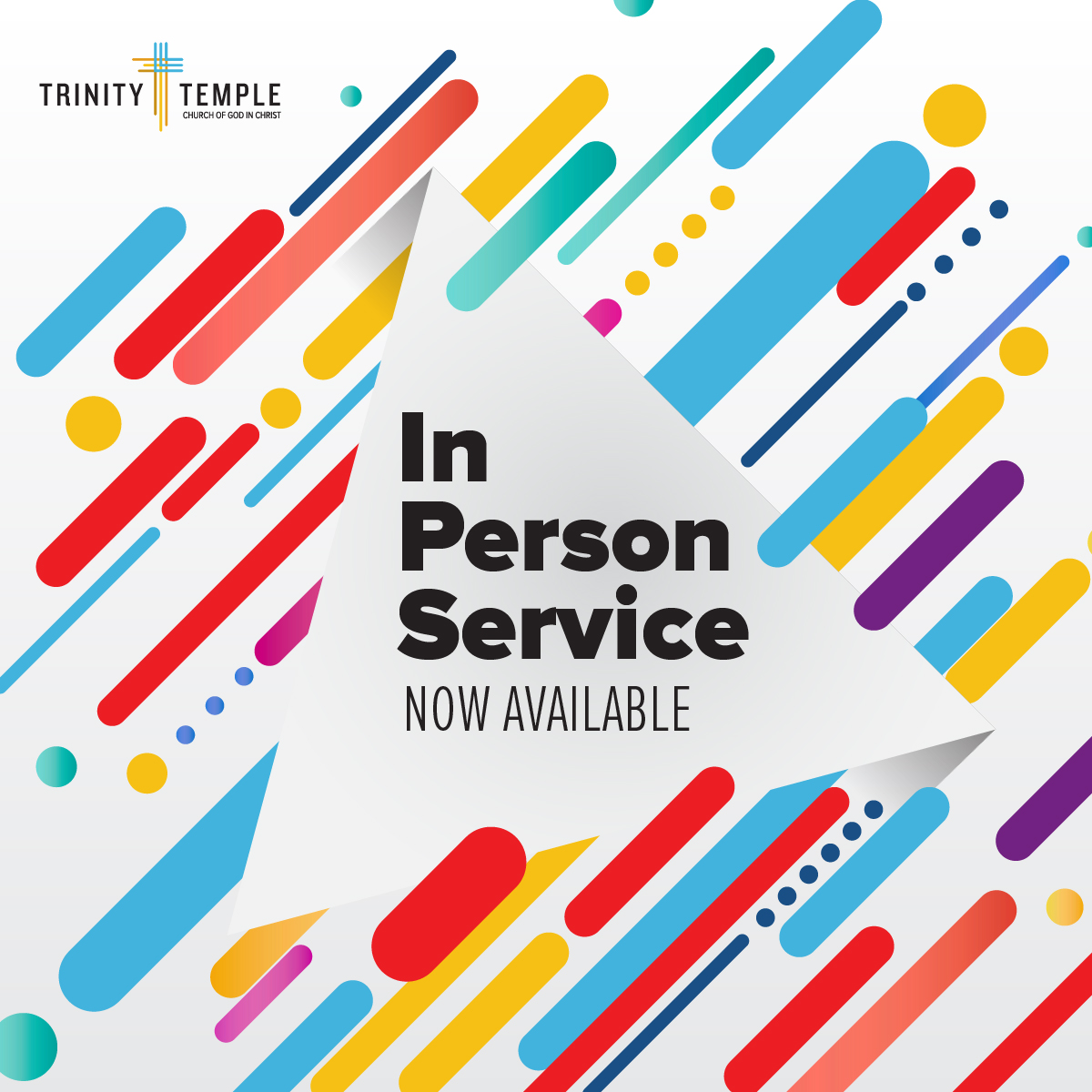 Trinity In-Person Services
Join us in person or online each week. Registration is not required and masks are optional. 
See you at our next Worship Service!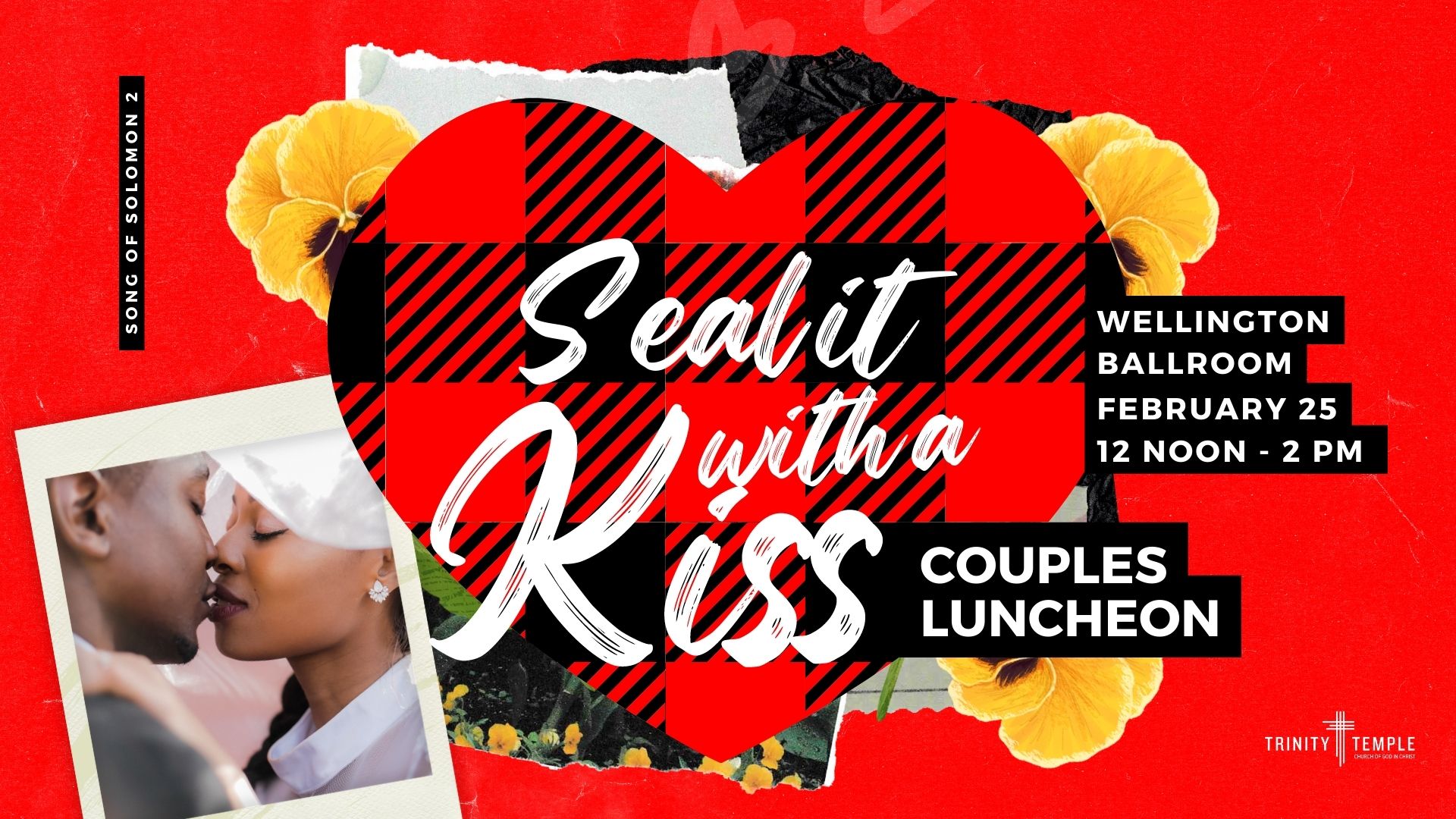 Seal It With A Kiss
 Register Now
Join Trinity Temple Couples Ministry for a time of fun, fellowship and food in the Love month of Loveruary in the Wellington Ballroom. Total cost is $35 a couple
When

Saturday, February 25, 2023, 12 noon – 2:00 PM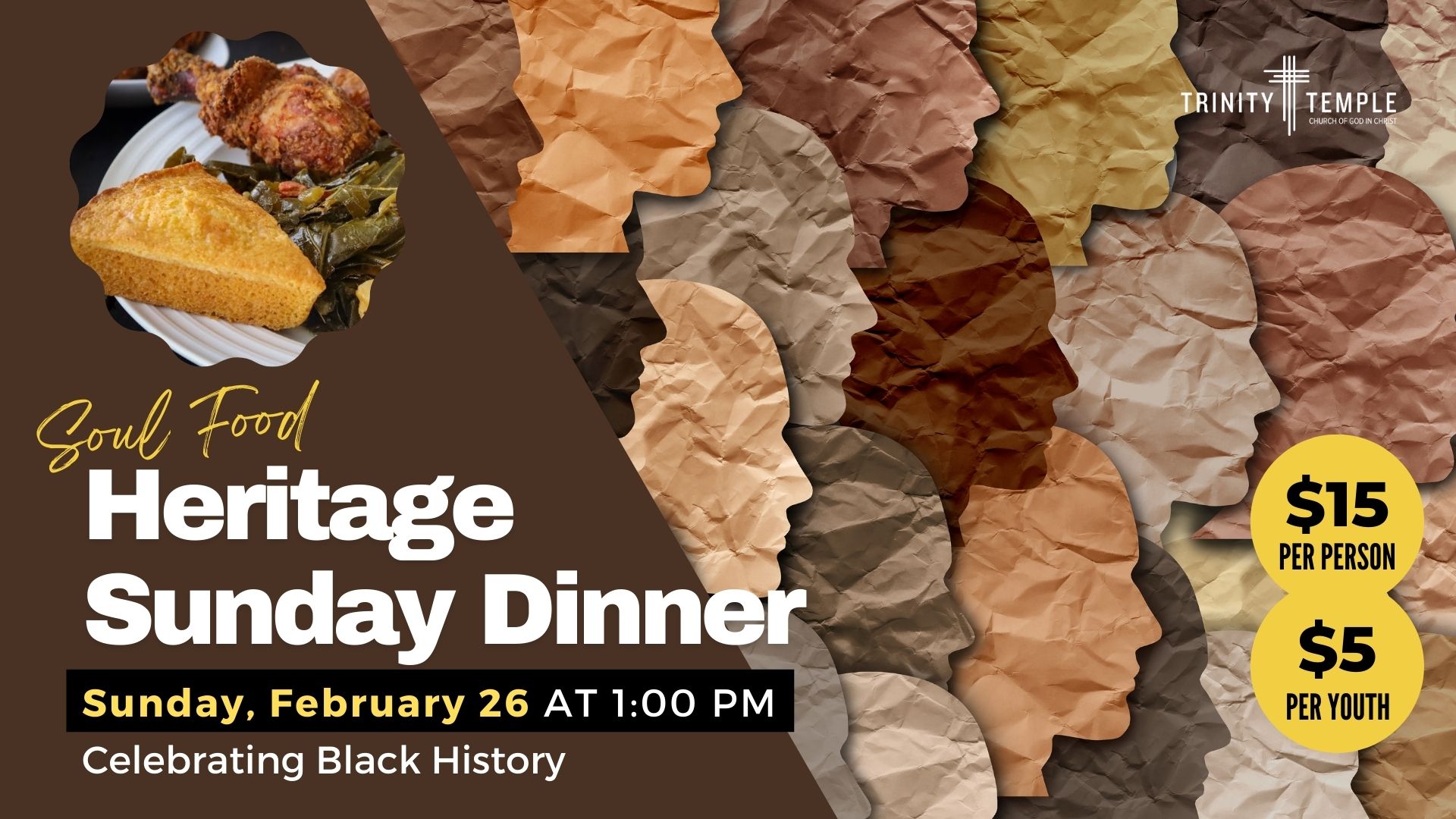 Heritage Sunday Dinner
Register Now
Join Trinity Temple after Sunday Worship Service as we celebrate Black History with a soulfood dinner. Come dressed in your Heritage attire or your Sunday best, either way come enjoy the fest. Registration is $15 for Adults and $5.00 for youth 12 years old and younger. 
When

Sunday, February 26, 2023  1:00 pm – 3:00 pm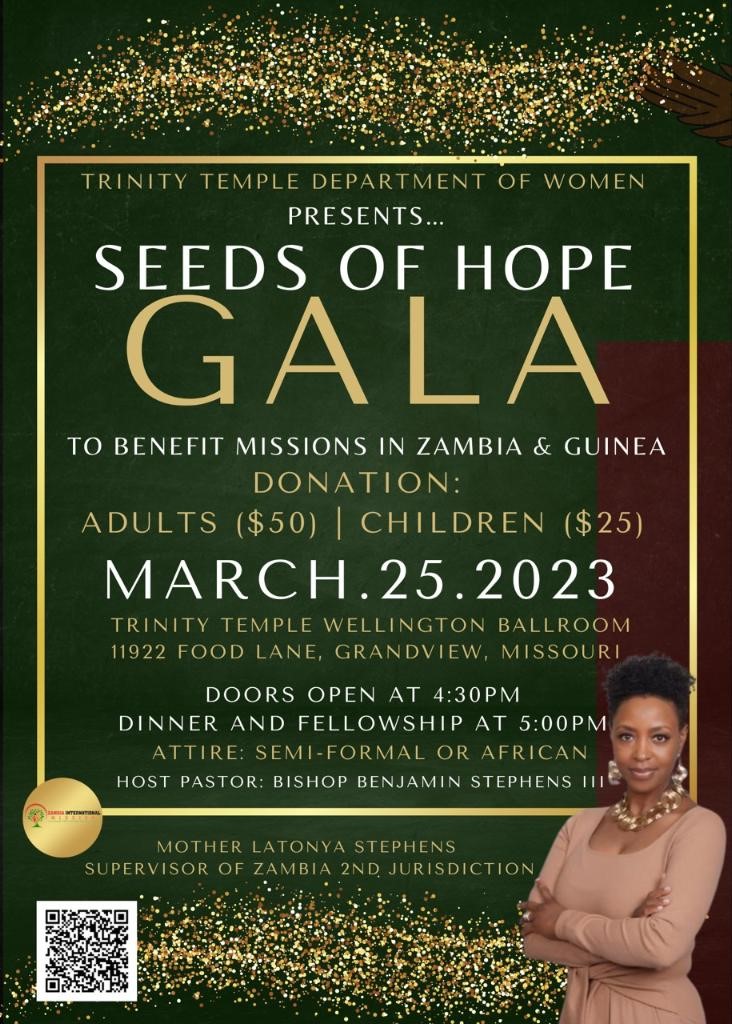 Seeds of Hope Gala
Register Now
Trinity Temple supports outreach efforts domestically and internationally.  This event will benefit missions in Zambia and Guinea.  The proceeds will help build Kingdom efforts: purchase Bibles, construct classrooms, feed the orphans and children in villages, empower women in business, provide clean water, and promote incoming generating activities.
When

Saturday, March 25, 2023 4:30 pm – 7:30 pm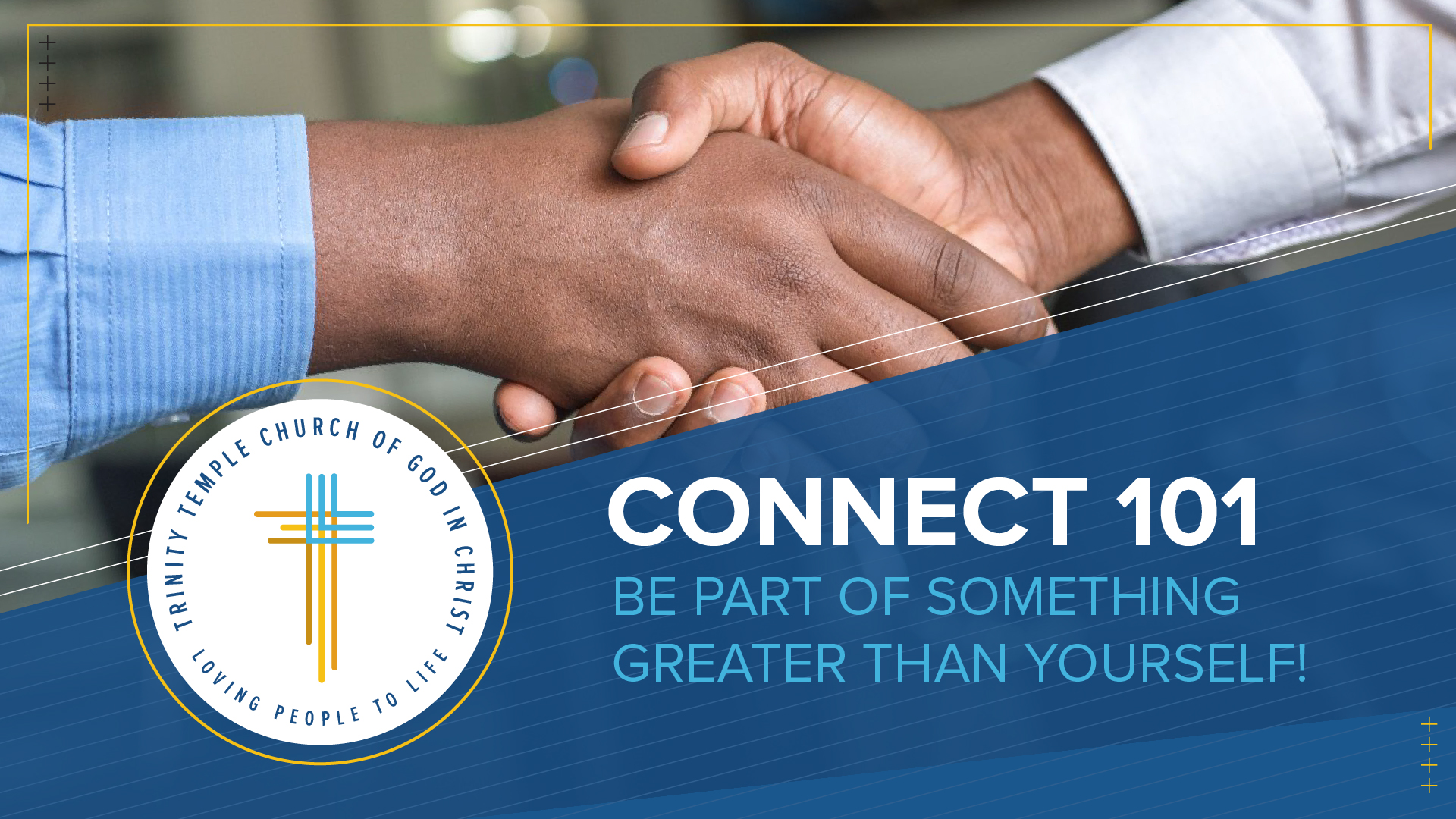 Connect 101
Registration Now Open
We would love to invite you to become a member of Trinity Temple. Next one day session is February 18th, 2023 at 9:00 AM or email info@trinitytemple.org to register for the next 4-week session held on Sunday mornings at 9:30 AM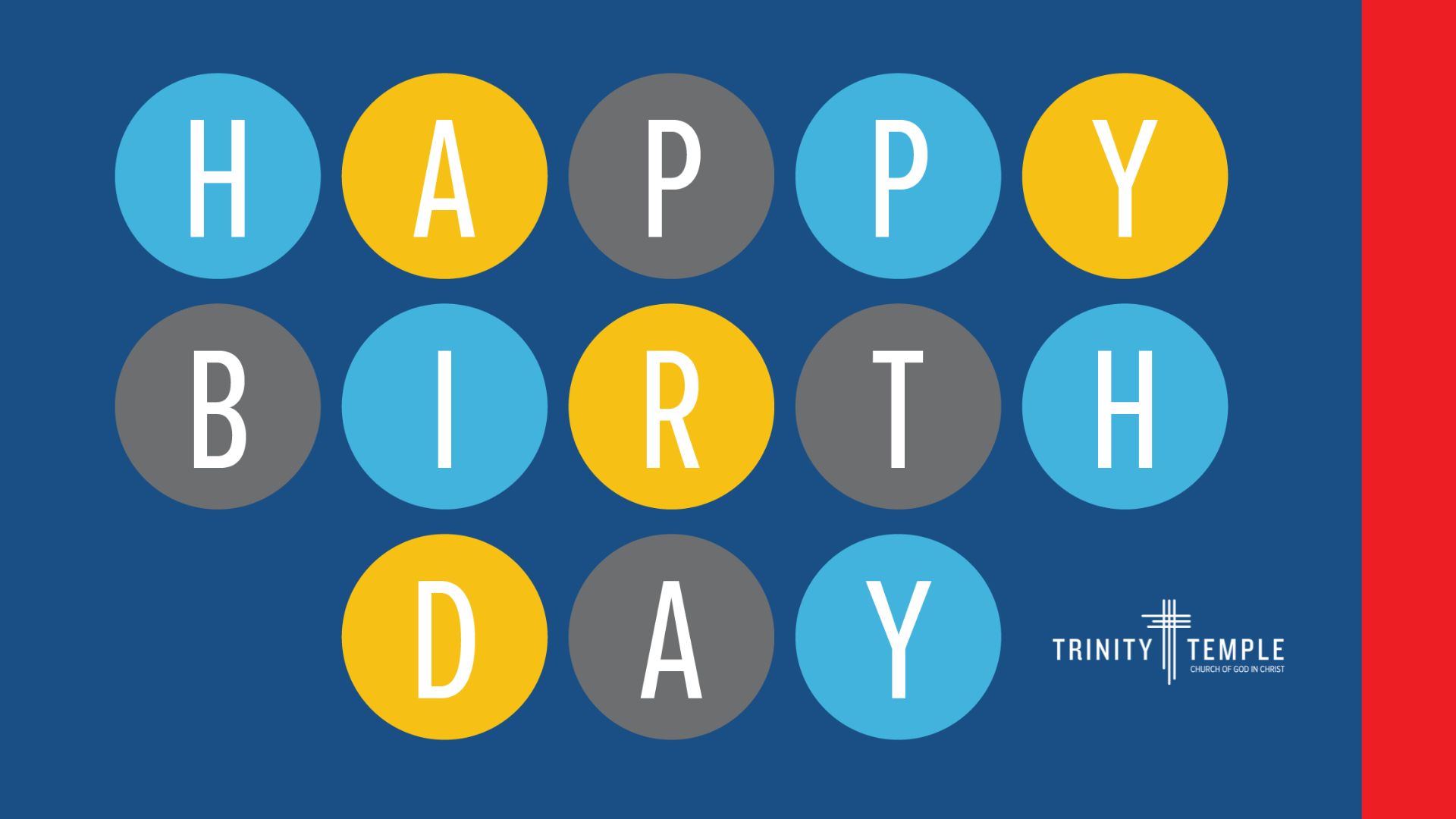 Birthday Celebration
Specific Date Coming Soon
Wellington Ballroom, immediately following worship.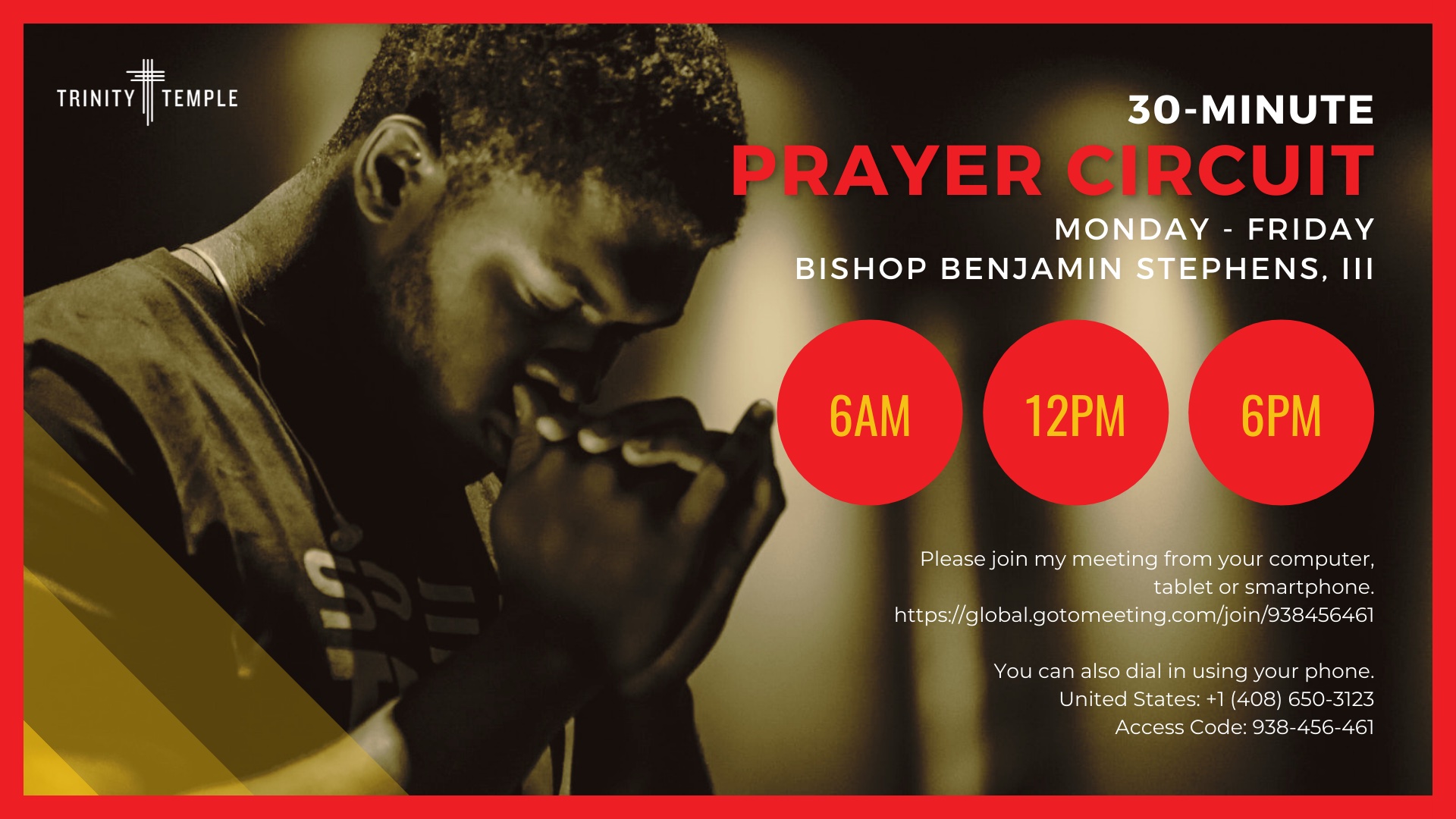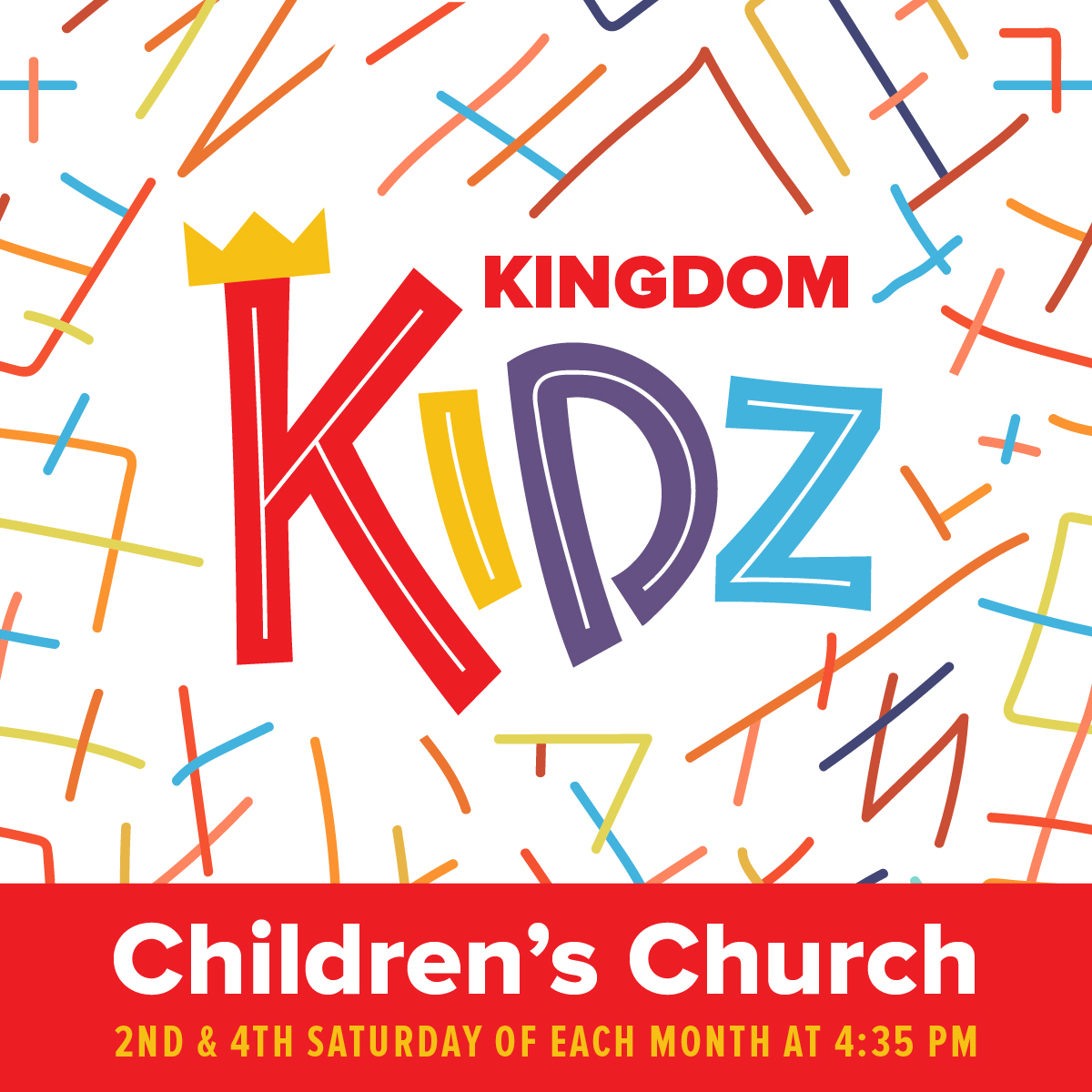 Children's Church
2nd & 4th Saturday of each month at 1 PM
Join us online for a 30-minute Kingdom Kidz service. Click the button below and use this meeting ID number 965 5157 5807 to get into the Zoom call.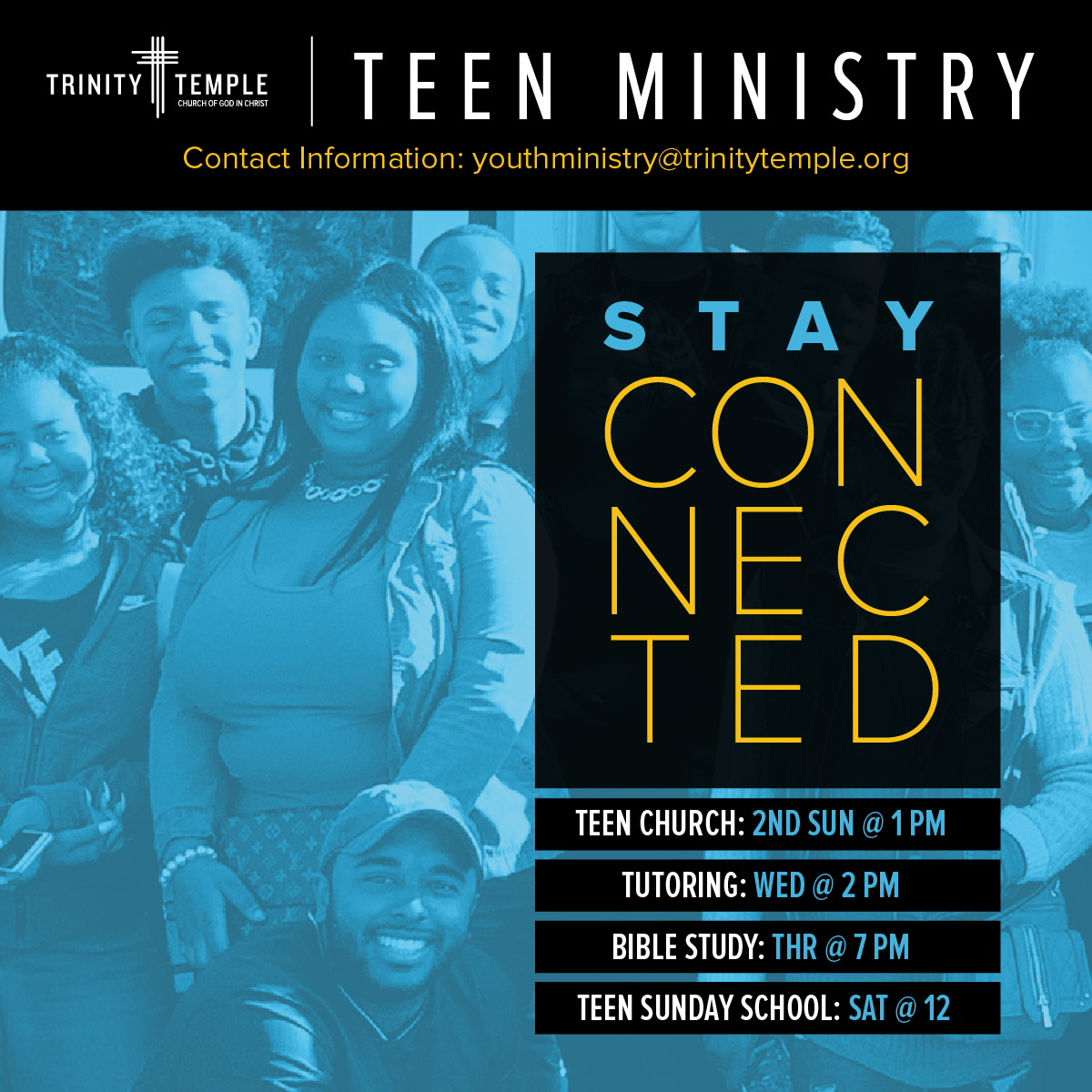 Teen Ministry
Teen Church: 2nd Sunday at 1 PM
Bible Study: Thursdays at 7 PM
Sunday School: Saturdays at 1 PM
Join us online for all the teen events. This is a place where great friendships are formed while learning Godly principles that will shape the rest of their lives.
Please join my meeting from your computer, tablet or smartphone.
https://www.gotomeet.me/TrinityTempleCOGIC/teen-bible-study
You can also dial in using your phone.
United States: +1 (571) 317-3112
Access Code: 607-512-093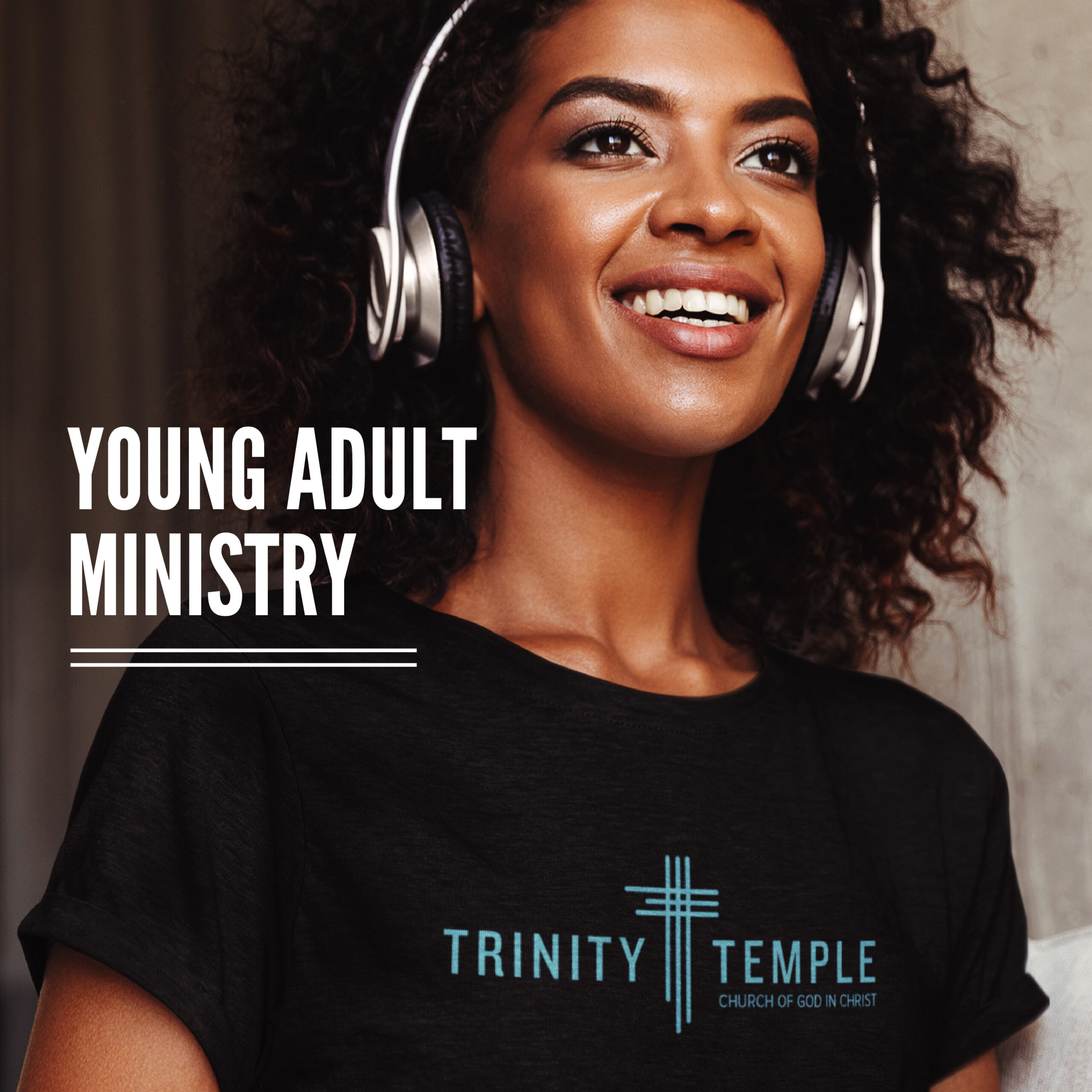 Young Adult Ministry
We meet weekly via Zoom
The young adults of Trinity Temple are active as part of a vibrant community. Join us at our weekly gathering to meet some great new friends.
Please join my meeting from your computer, tablet or smartphone.
https://www.gotomeet.me/TrinityTempleCOGIC/teen-bible-study
You can also dial in using your phone.
United States: +1 (571) 317-3112
Access Code: 607-512-093