What's Happening at Trinity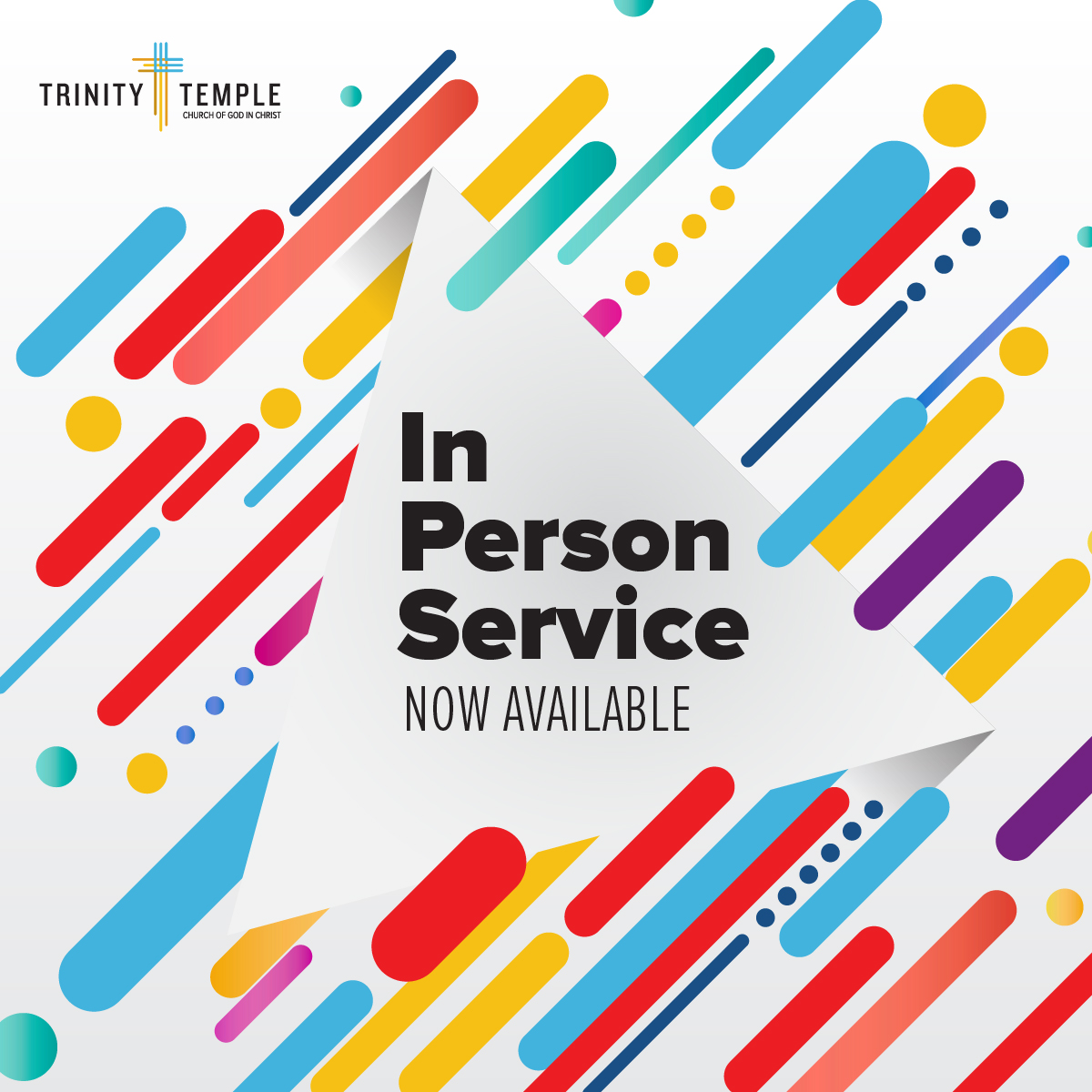 Trinity In-Person Services
Registration Now Open
Join us online each week for services and register online for in person worship
Please click the link below to sign up to attend the Trinity Temple service live and in person. We will follow the safety protocols. Reservations are required to attend so we can prepare for you.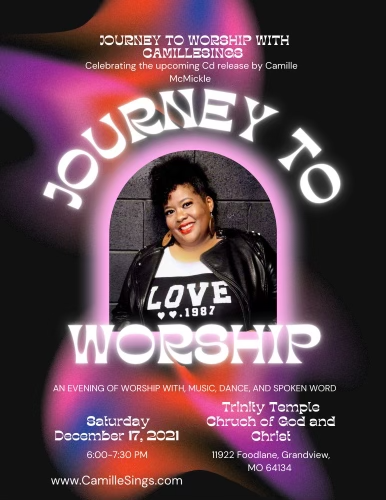 Journey To Worship
Join us as we celebrate the CD release of CamilleSings our very own local artist Camille McMickle on December 17th. 6:00 PM – 7:30 PM
An evening of worship with music, dance and spoken word.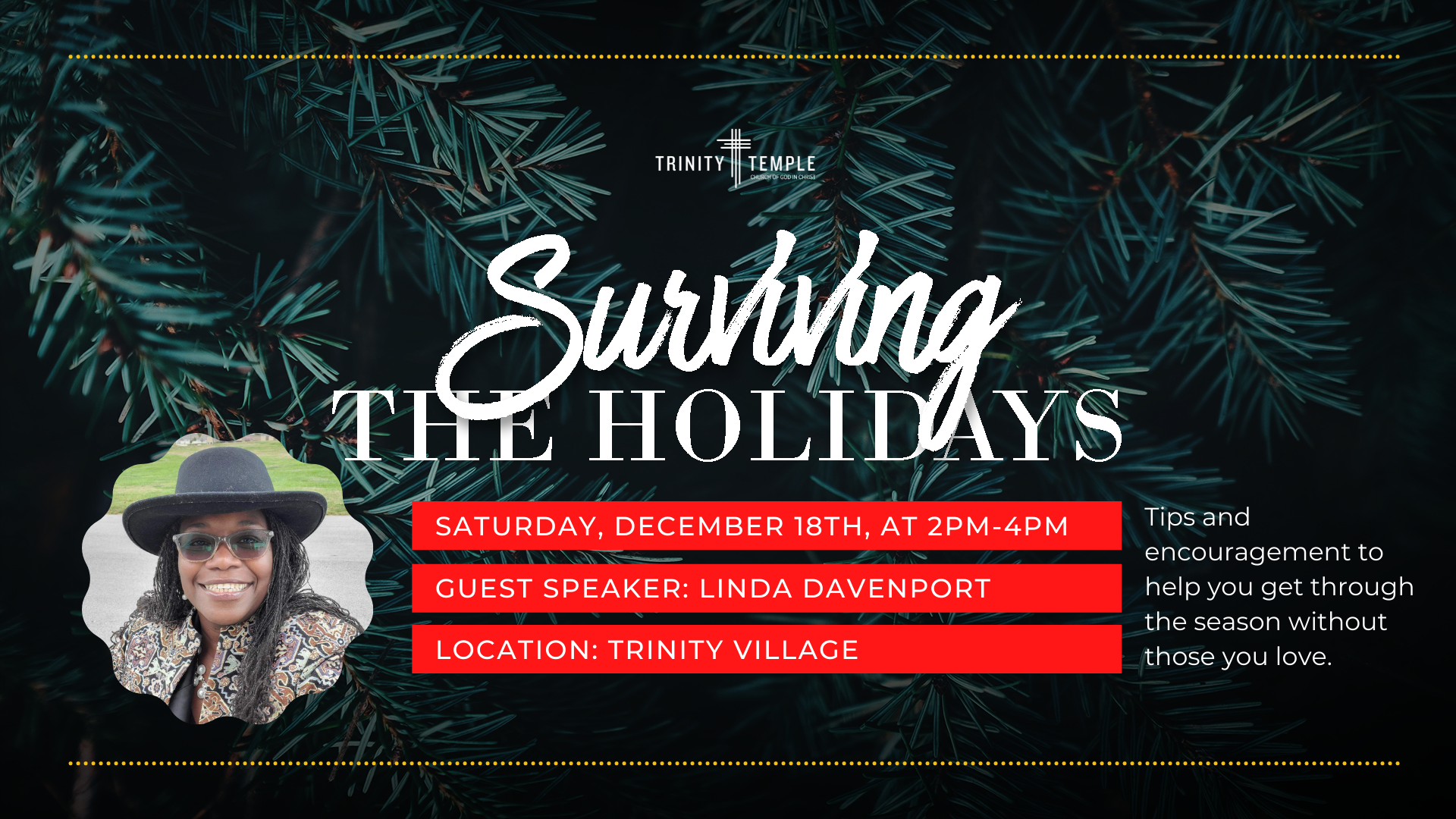 Surviving The Holidays
Wondering how you will survive the weeks surrounding Thanksgiving and Christmas? Are you dreading these holidays, knowing that everything has changed and that happy memories from past years can't be recreated?
Our Surviving the Holidays seminar is especially for people who are grieving a loved one's death.
Registration is open below for December 18th at 2:00 PM.
The Revival 2021:
The School of the Prophets teaches believers who would like to understand prophetic ministry and allows Prophets and individuals with prophetic gifts to sharpen themselves in operation, function and order. The unbeliever has an opportunity to witness an operation of the Holy Spirit that compels a hunger and thirst for Jesus Christ. 
There will be sessions and services including our watch night service beginning December 28-31, 2021
Registration deadline December 26th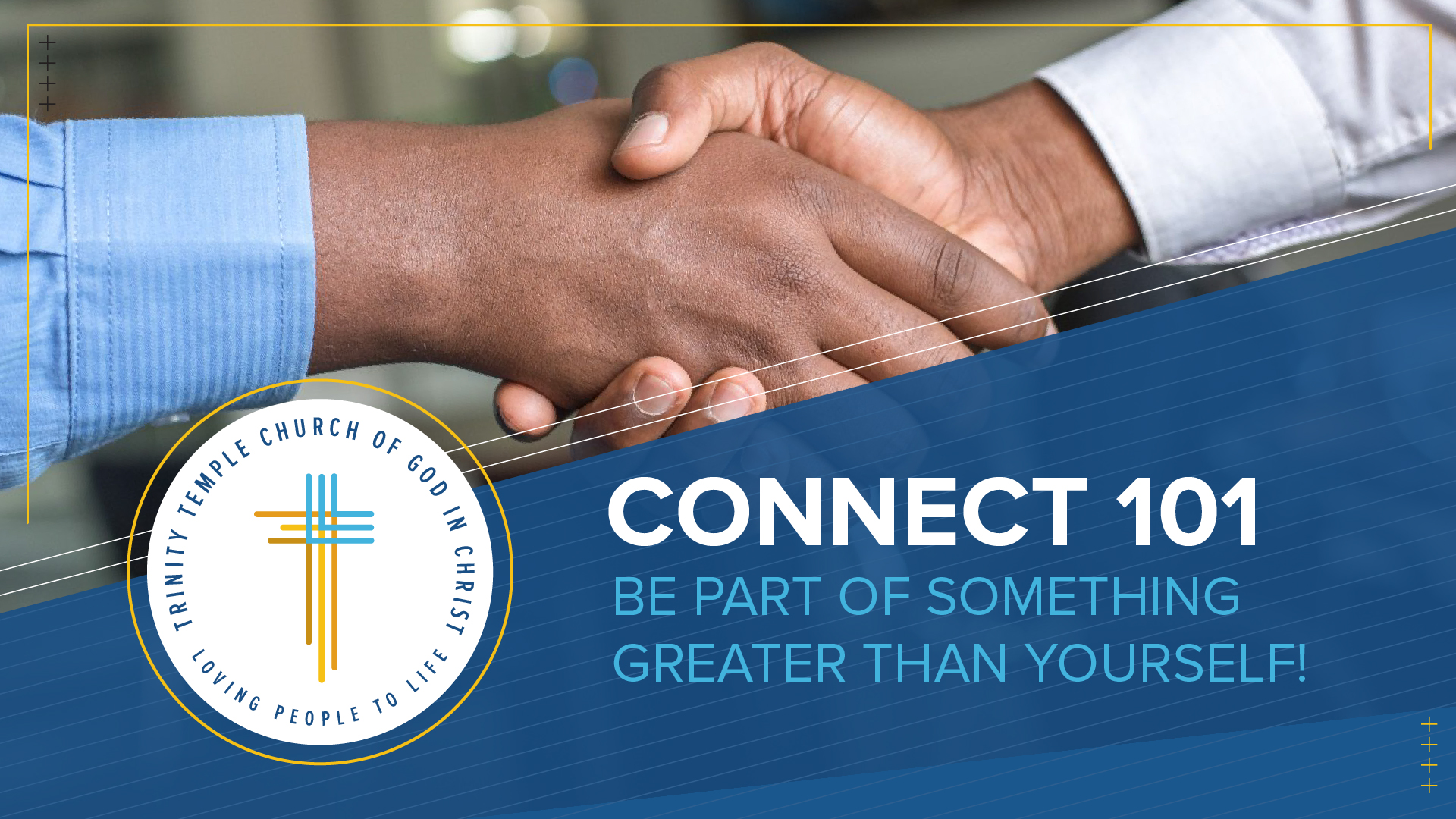 Connect 101
Registration Now Open 
We would love to invite you to be part of Trinity Temple. Next session is December 18th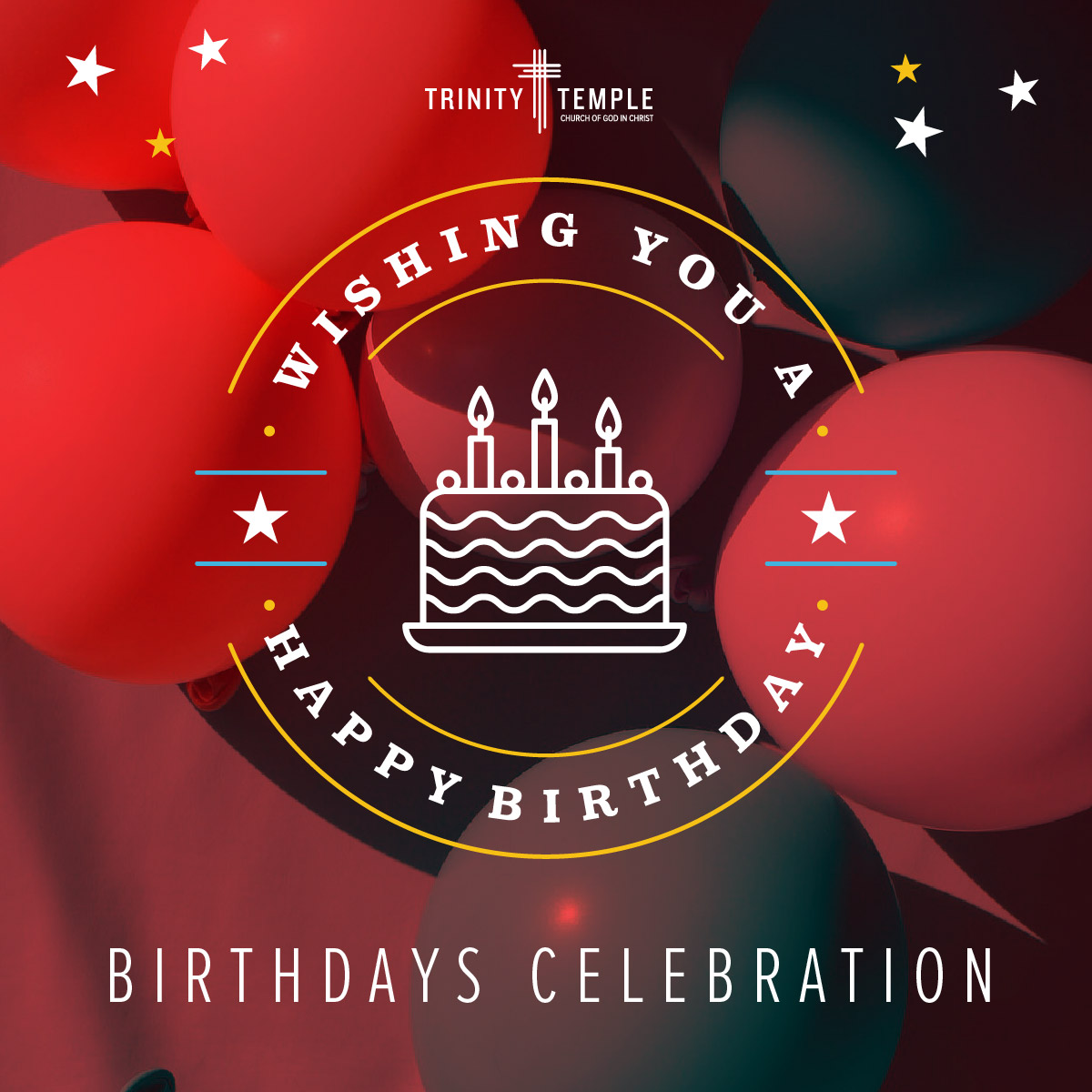 Birthday Celebration
Sunday, December 19, 2021 at 4 PM to 5 PM
Please join from your computer, tablet or smartphone.
Join Zoom Meeting
https://zoom.us/j/92388442829
Meeting ID: 923 8844 2829
One tap mobile
+13126266799,,92388442829# US (Chicago)
+19292056099,,92388442829# US (New York)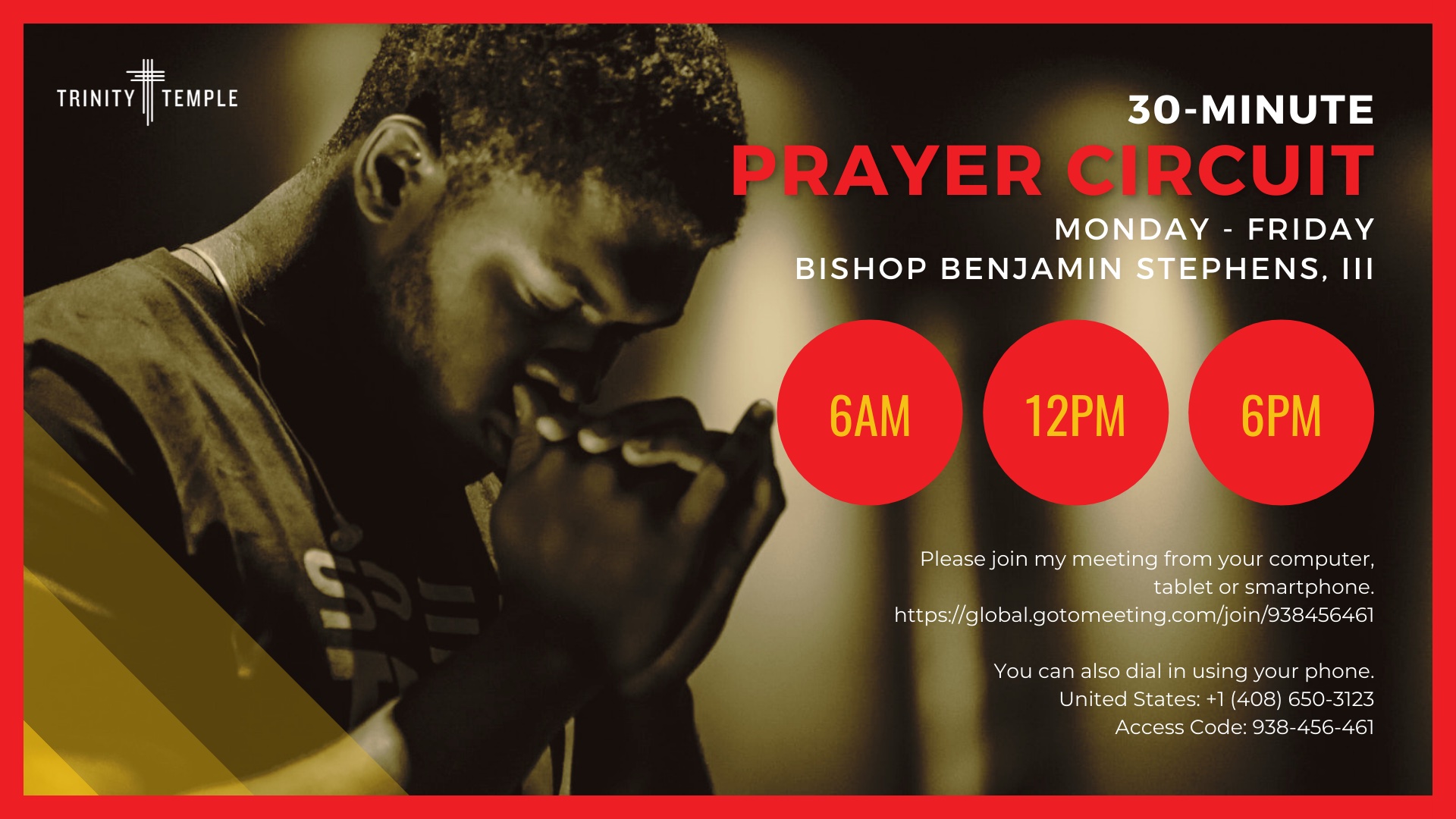 Prayer Circuit
Monday – Friday: 6AM, 12PM & 6PM
Please join from your computer, tablet or smartphone. https://global.gotomeeting.com/join/938456461
You can also dial in using your phone. United States: +1 (408) 650-3123 Access Code: 938-456-461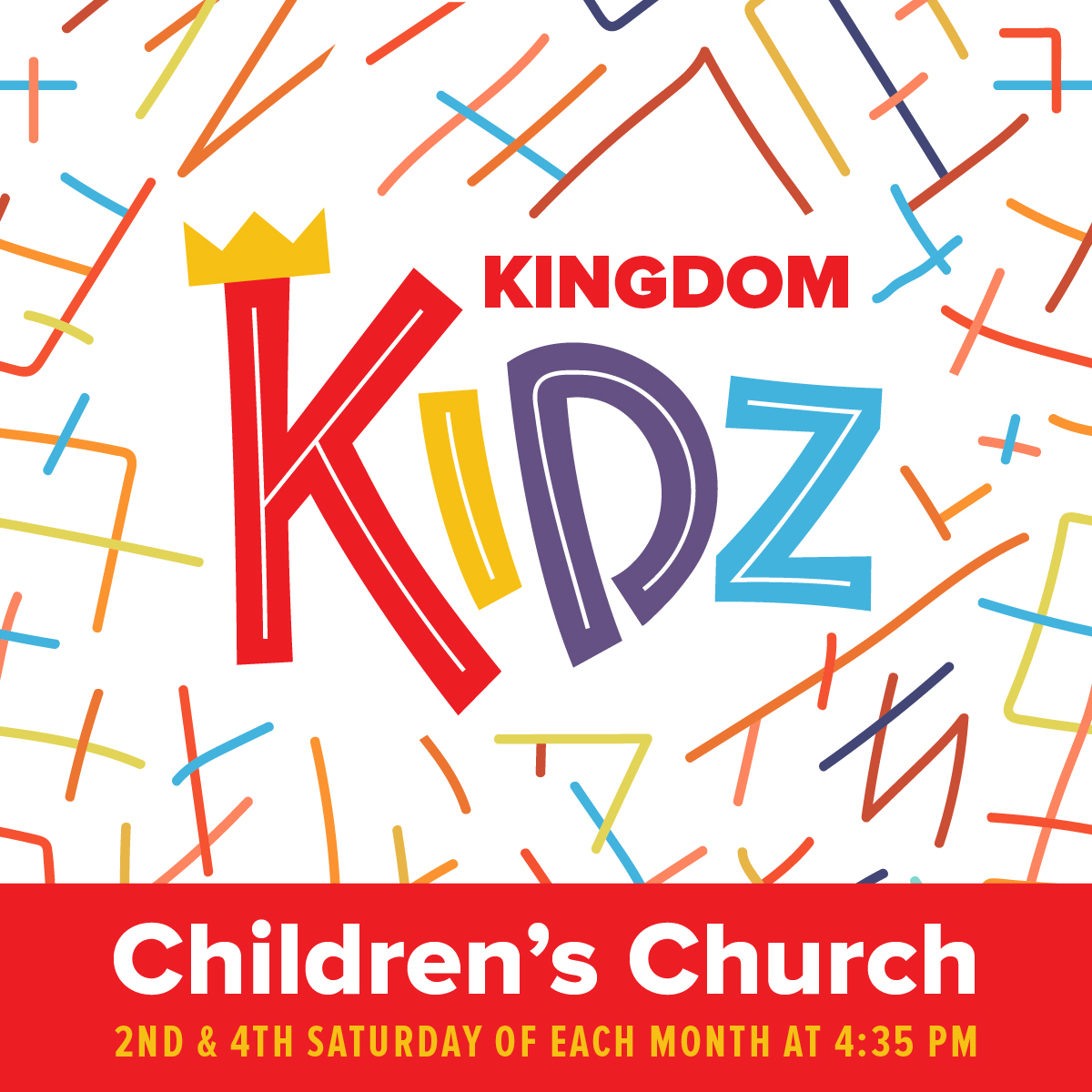 Children's Church
2nd & 4th Saturday of each month at 1 PM
Join us online for a 30-minute Kingdom Kidz service. Click the button below and use this meeting ID number 965 5157 5807 to get into the Zoom call.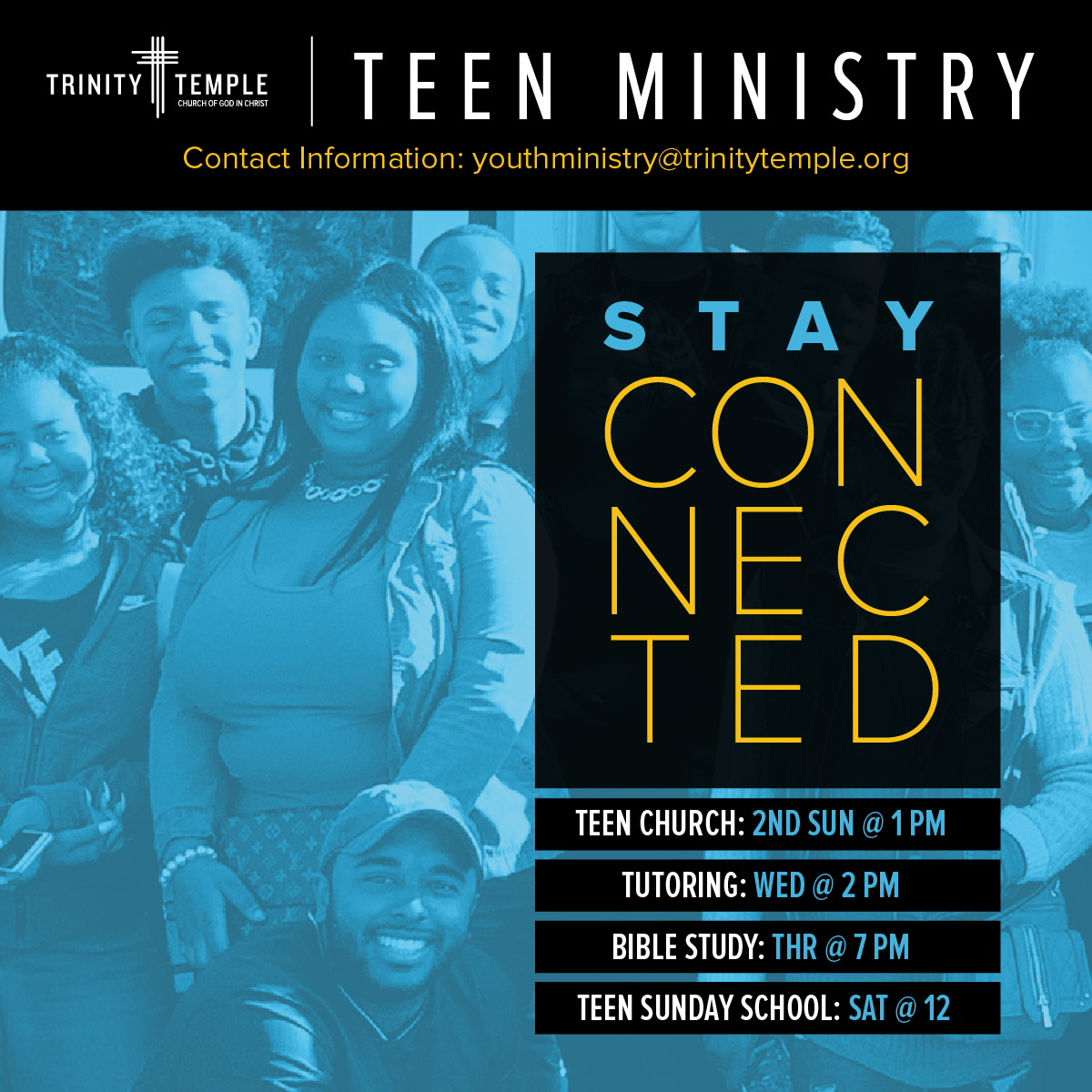 Teen Ministry
Teen Church: 2nd Sunday at 1 PM
Bible Study: Thursdays at 7 PM
Sunday School: Saturdays at 12 PM
Join us online for all the teen events. This is a place where great friendships are formed while learning Godly principles that will shape the rest of their lives.
Please join my meeting from your computer, tablet or smartphone.
https://www.gotomeet.me/TrinityTempleCOGIC/teen-bible-study
You can also dial in using your phone.
United States: +1 (571) 317-3112
Access Code: 607-512-093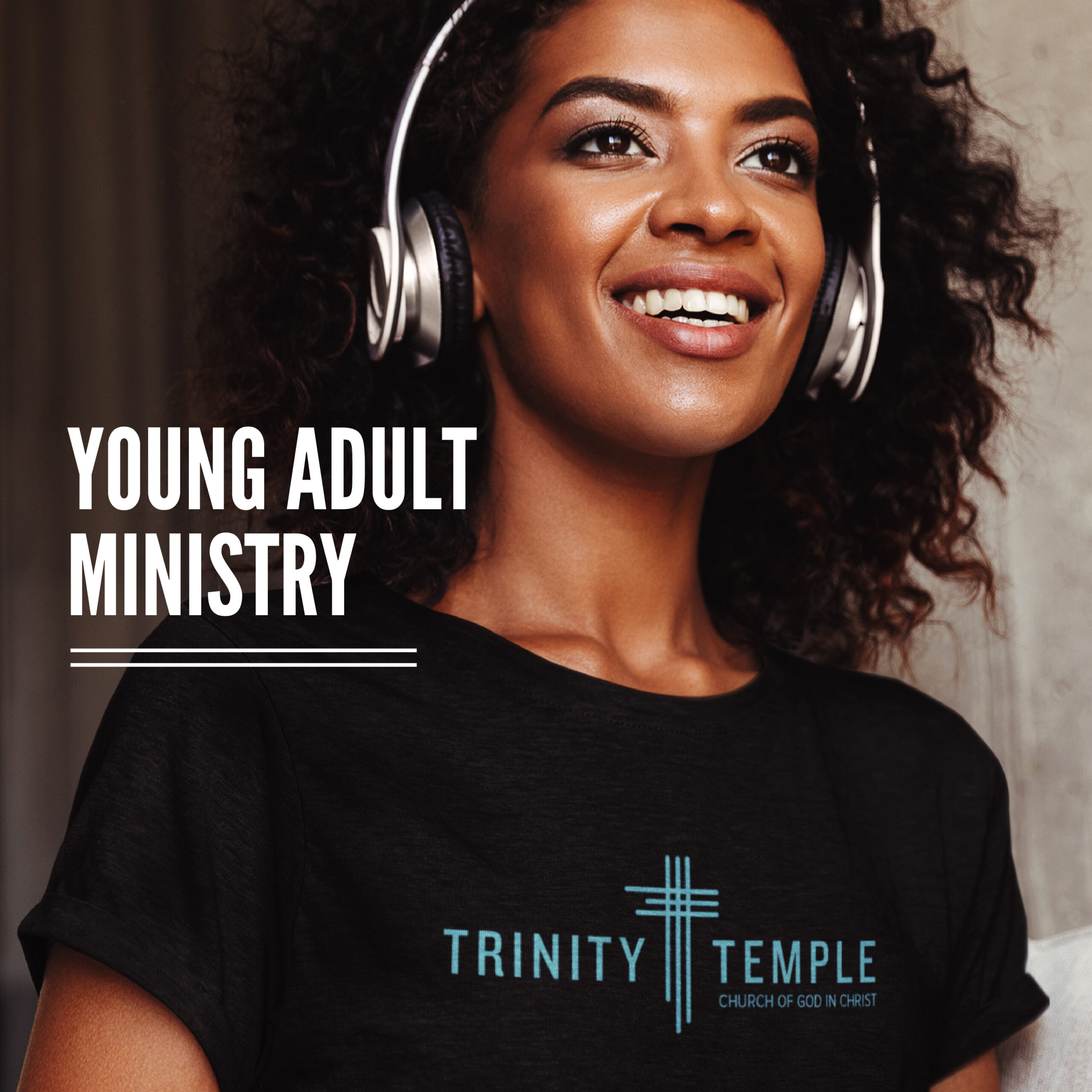 Young Adult Ministry
We meet weekly via Zoom
The young adults of Trinity Temple are active as part of a vibrant community. Join us at our weekly gathering to meet some great new friends.
Please join my meeting from your computer, tablet or smartphone.
https://www.gotomeet.me/TrinityTempleCOGIC/teen-bible-study
You can also dial in using your phone.
United States: +1 (571) 317-3112
Access Code: 607-512-093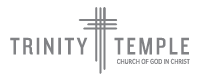 Location
11922 Food Lane
Grandview, MO 64030