Watch the Celebration Live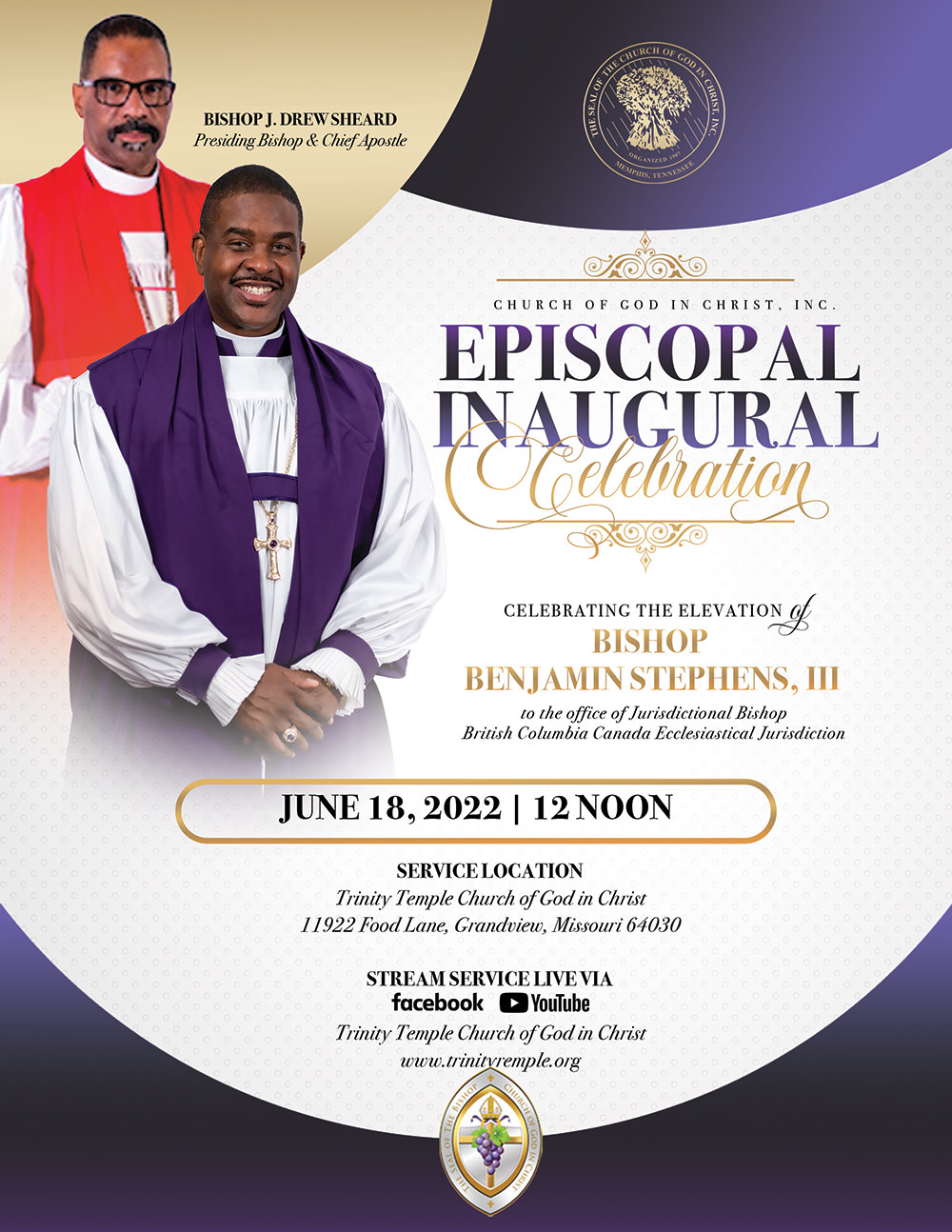 Episcopal Celebration with the Presiding Bishop
Ecclesiastical Jurisdiction
Church of God In Christ
Bishop Benjamin Stephens, III
June 15th – June 19th
Kansas City, Missouri
Registration is not required. We just want to know you are coming.
Bishop Stephens and the entire British Columbia Canada Ecclesiastical  Jurisdiction and Trinity Temple COGIC family is excited about your arrival for this special occasion. Registration is not required, but we want to know that you are coming. Please register so that we can serve you with excellence. Your presence means everything!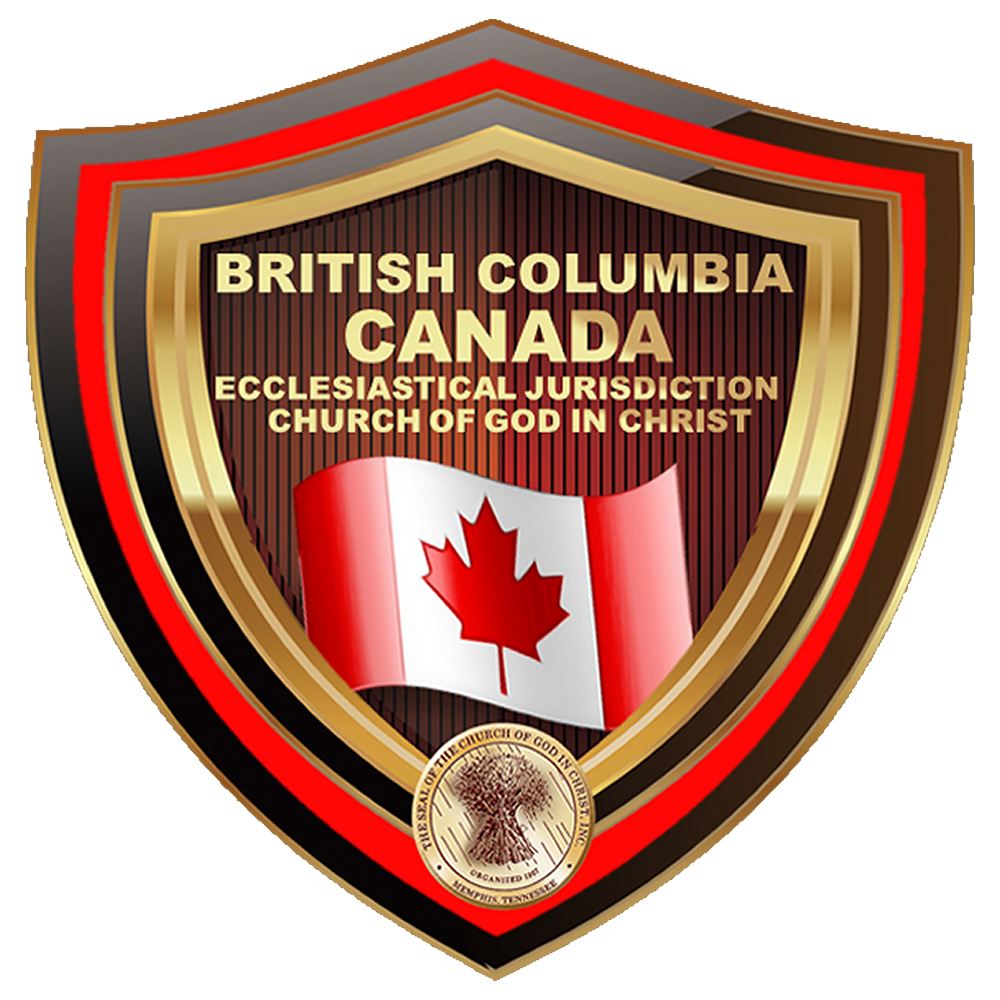 Commemorative Souvenir Journal
This historical event will be captured and memorialized through a Commemorative Souvenir Journal, where you can share expressions of love and appreciation to Bishop Stephens. We invite everyone to support our efforts by placing an Ad, expressing congratulatory messages, advertisements, and prayers.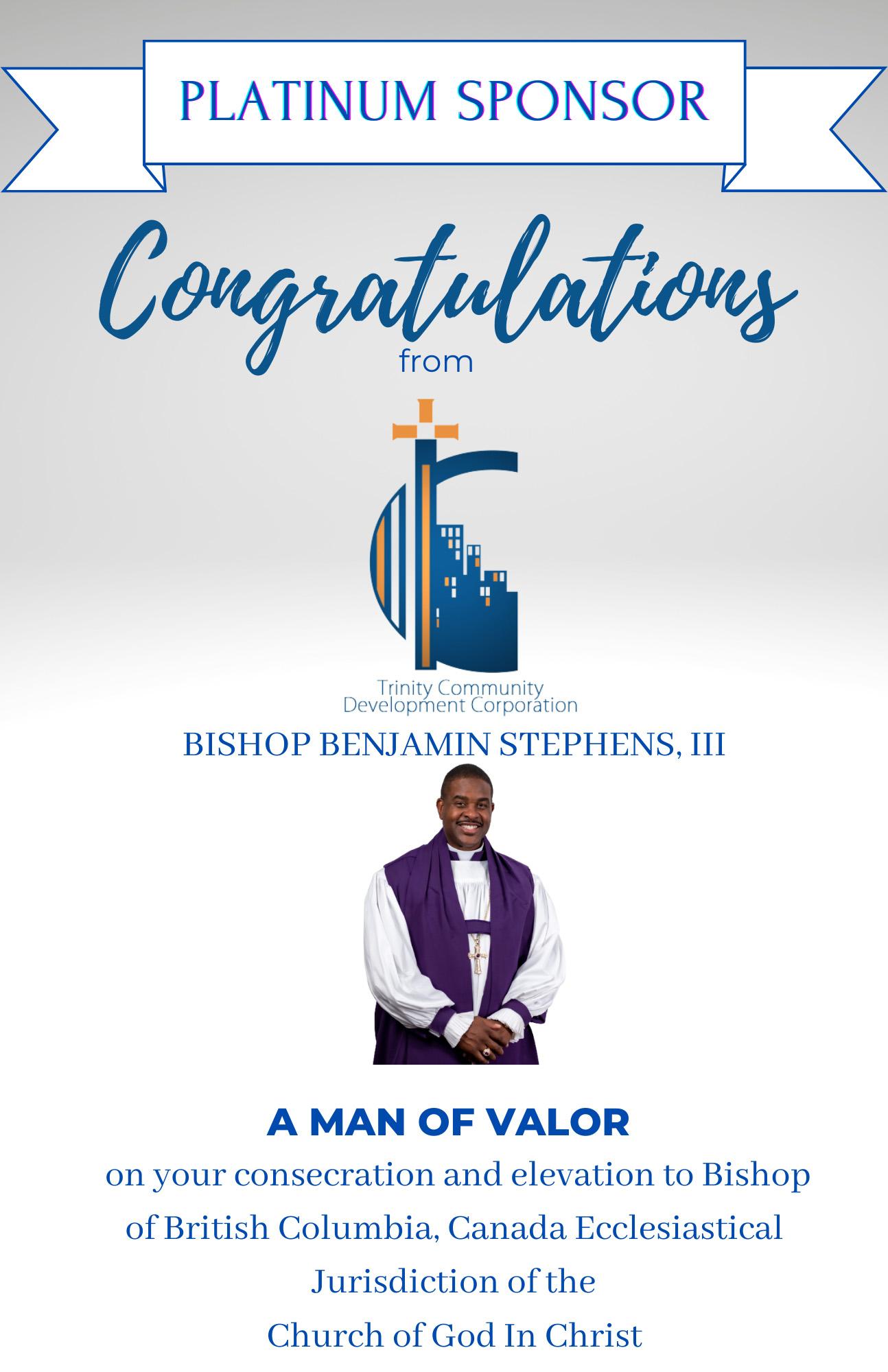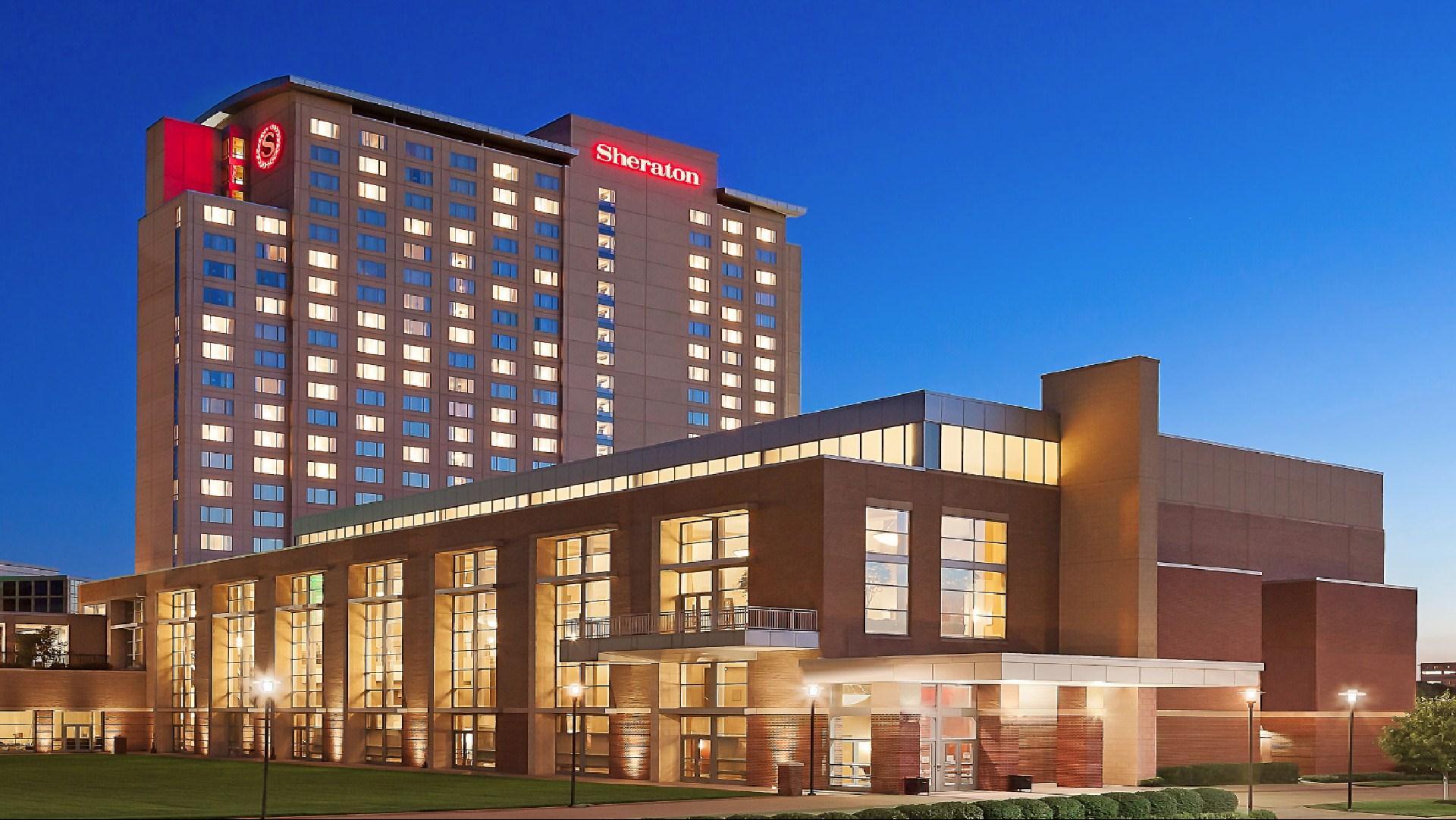 The Host Hotel
Sheraton of Overland Park Convention Center
• Please note that our airport (MCI) is 35 minutes away from the venue.
• Transportation will be provided to and from the Host Hotel (only)
*All Bishop, Supervisors, and National Officers please send your travel itineraries to slockett@trinitytemple.org or call (816) 763-3000 for additional information.
Deadline to register at reserved rate is June 10th 12 noon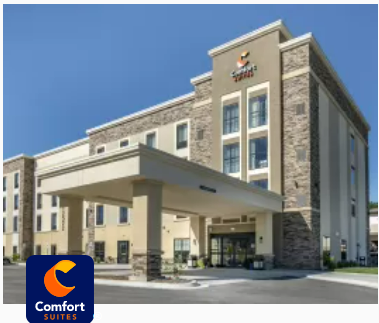 additional housing 
Comfort Inn & Suites of Grandview
 • Please note that this property is located 0.8 miles from       Trinity Temple COGIC
• No Transportation provided to and from this Hotel
* This hotel serves free hotel breakfast and offers free parking
Additional Celebration Speakers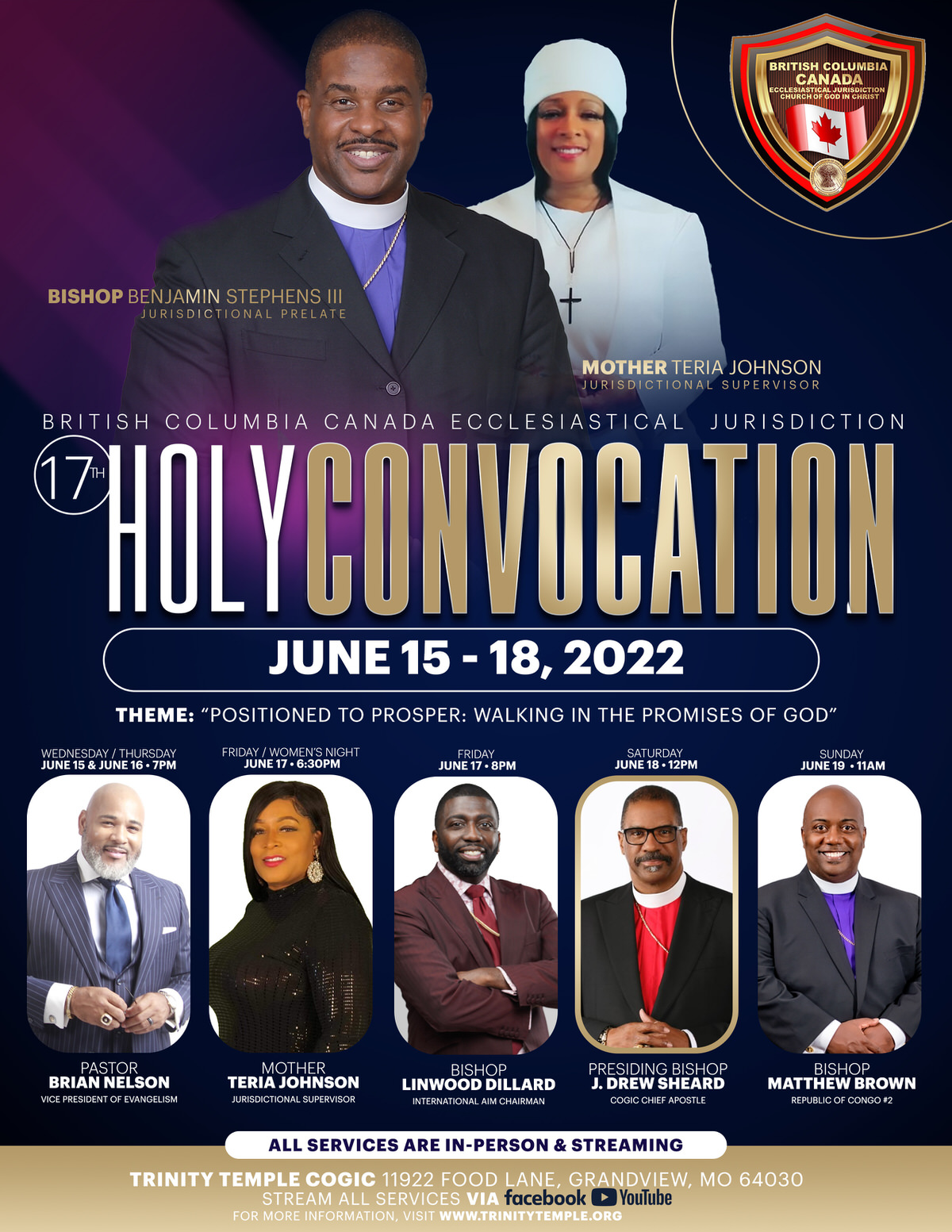 All services will be held at Trinity Temple Church of God In Christ.
However, if you have questions or comments about the event? Send us a message, and we will get back to you promptly!
11922 Food Lane, Grandview, Missouri 64030, United States
816-763-3000